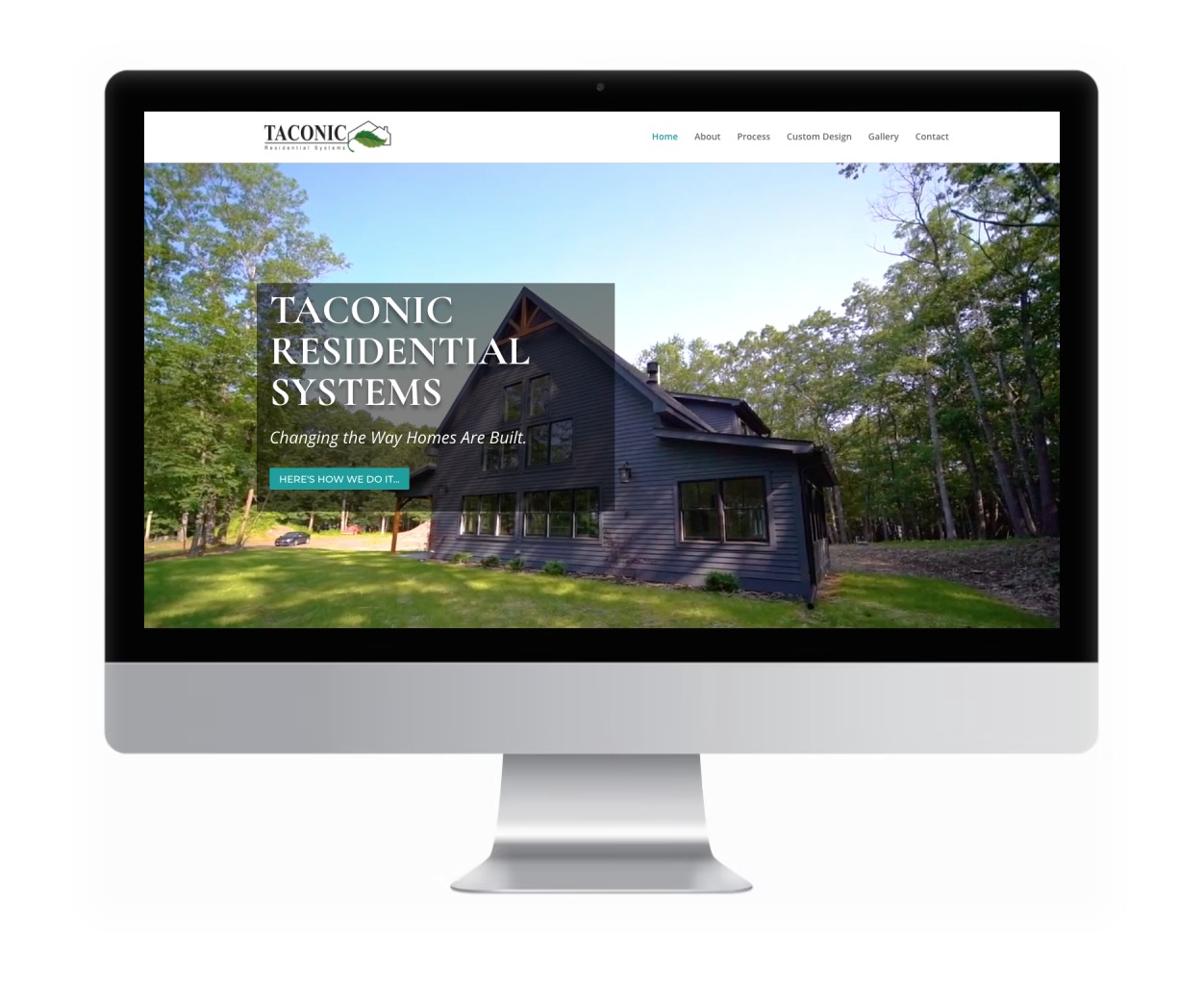 Client's Comments
"Bailiwick Marketing did an outstanding job with our new website for Taconic Homes. Michael took the lead with the design and offered ideas and suggestions to help reach the new clients.
I especially like how they incorporated a video background on the new homepage, which really set my business apart from my competition.
I highly recommend Bailiwick Marketing."
John Palmucci
Owner, Taconic Homes, Kingston, New York
Description
New website designed and built for a builder/developer in the Hudson Valley to showcase their high-end modular homes.
Client
Taconic Residential Systems
Builder/Developer
Kingston, NY
Project
Website Design
Website Development
Video Editing
Let's work together
Bailiwick offers a free, no-obligation consultation to help you determine if we're a good fit to help bring you more...
Success

.
Profit

.
Customers

.
Sales

.
Business

.