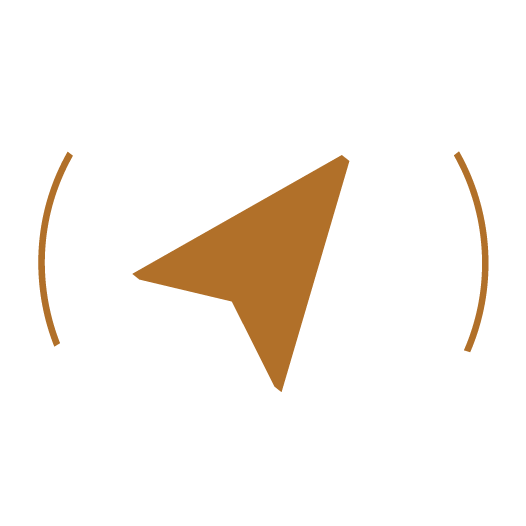 Kind Words From Our Client's
" Thank you Bailiwick Marketing for making a beautiful and functional new eCommerce website for our family business. You made the process easy to follow and easy to understand, and you took care of all the minutia of details. We can now look forward to an increase in sales and increase in customers with our eCommerce website.
The added marketing is bringing us new customers from way beyond our local area
and the online store makes it so easy for both our current customers, and our new customers to purchase items when they aren't in our area. 
Hilton Family Farmstand highly recommends Bailiwick Marketing for marketing assistance and web development – especially if it's an eCommerce website! "
" We had an old website that was in desperate need of a facelift to better represent the image of our up-scale restaurant. We hired Bailiwick Marketing and they took care of all the details; from the new design, to taking new photos and videos, and setting up our email list for our growing list of patrons.
We love how our new website looks and our customers love the improved navigation for finding our menus, specials, our hours, and to make reservations. Our customers have noticed and often comment how much they like the new look!
Bailiwick provided so much more than the website
we received marketing tips and social media guidance to help us grow our business. And our restaurant continues to be as popular as ever!
Thank you Bailiwick Marketing – highly recommended! "
" A big thank you to Bailiwick Marketing for the design of my new website, PSGgolf.com. Michael took the lead and made sure the vision I had for my new business came through in every detail on the website. He was very detail-oriented and suggested some marketing tips that will be helpful in getting the word out and helping me book new clients. "
I highly recommend Bailiwick Marketing.
"We love our new website! Thank you Michael and Bailiwick Marketing for the redesign of our yoga studio's website, GroundedOnGlenSt.com. The new design is so elegant and modern and perfectly appropriate for our yoga studio. The navigation is intuitive and I especially like how our scheduling for classes and events is now integrated into our website. Our teachers and students love that!
I highly recommend Michael and Bailiwick Marketing!"
"Michael was an absolute pleasure to work with. His creativity, professionalism and work ethic is incredible. We couldn't be happier with the end result, and the timely manner in which our website was completed. Creating our website was a wonderful experience and we are so proud of the end result.
We highly recommend Bailiwick Marketing."
"Bailiwick Marketing did an outstanding job with our new website for Taconic Homes. Michael took the lead with the design and offered ideas and suggestions to help reach the new clients.
I especially like how they incorporated a video background on the new homepage, which really set my business apart from my competition.
I highly recommend Bailiwick Marketing."
"…exceeded my expectations
The impact from my new website was immediate, within 2 weeks I had at least 6 or 7 new leads from the website, many of which have turned into new clients.
They made the experience enjoyable, took the guesswork and busy-work off my plate, so I could focus on my business, and they designed a great looking website and social marketing platform for my new architectural firm.
I highly recommend them"
"I'm so glad I now have an F'n website for selling my "F'N Hot Sauces"! Bailiwick Marketing did an F'n great job with the eCommerce set-up so I can now sell my F'n Hot Sauces more easily to customers and local restaurants directly on my own F'n website!
If you need a high-quality eCommerce website to sell your products,
I F'n recommend Bailiwick Marketing."
"Their process was so helpful in allowing me to decide what my online needs were. Having a well-designed and well-connected website is important these days… So glad I now have one!"
"Thank you Bailiwick Marketing for my new website. Michael took care of all the details for creating our new website which allowed me to focus on my new restaurant. I highly recommend Michael and his team at Bailiwick Marketing. "
"…they built an elegant website for us that paired the look and personality the new Garrison Restaurant.
Exceeded my expectations
As we were busy getting ready for the grand opening of The Garrison, we are grateful to Michael for taking a proactive approach to building our new website and handling all the small details necessary to create a strong social media and web presence.
The Garrison Restaurant highly
recommends Bailiwick Marketing"
"My new website looks great and I appreciate all the attention to detail that went in to the redesign. It was easy to work with them and I like how the new TransAmTrail.com website is more organized and easier to get around…"
"I have nothing but praise and I highly recommend. They truly care about their clients and go way, way beyond the call of duty and over-deliver"
"Our new website is cleaner, more efficiently laid out, and delivers key information intuitively. Highly recommended!"
"I highly recommend working with them"
Let's work together
Bailiwick offers a free, no-obligation consultation to help you determine if we're a good fit to help bring you more...
Success

.
Profit

.
Customers

.
Sales

.
Business

.